MAINTENANCE REPAIR & OVERHAUL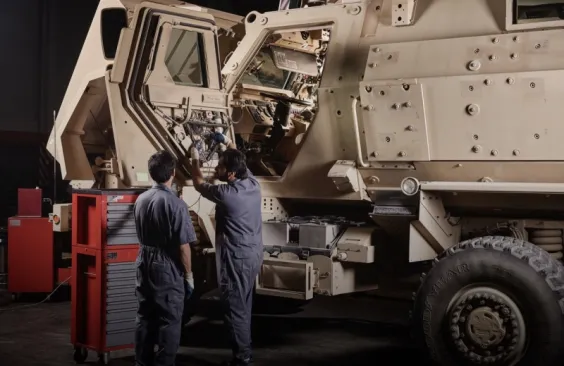 Our comprehensive MRO services are part of our integrated lifecycle support to military fleets. Our MRO processes are controlled by an ISO 9001-certified quality management system that covers a wide range of military vehicles, components and small arms. We provide complex, extensive and premium-quality maintenance services, delivered against rigorous timelines in order to maximise vehicle and other asset availability, while ensuring business efficiency and continuity.
SERVICES INCLUDE
VEHICLES REBUILD
VEHICLES AND COMPONENT ELECTRONICS AND ELECTRICAL REPAIR
COMPONENT REBUILD (ENGINE TRANSMISSION, DIFFERENTIALS)
VEHICLES AND COMPONENT UPGRADE
COMPONENT REFURBISHMENT
VEHICLES INTERIOR AND EXTERIOR BODY WORK PAINTING AND WELDING

OUR CAPABILITIES
TRACKED/HEAVY VEHICLES
WHEELED/LIGHT VEHICLES
HEAVY/LIGHT EQUIPMENT
SMALL ARMS
COMPONENTS
ELECTRICAL ELECTRONICS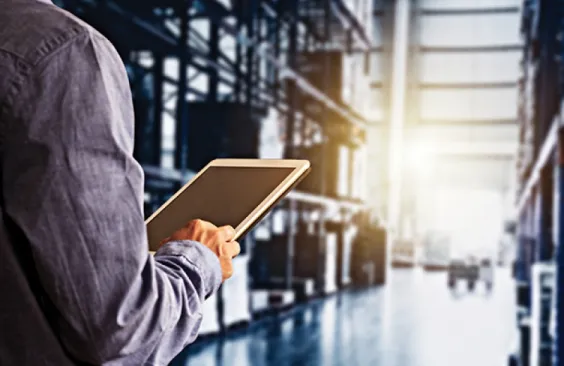 Our supply chain management team supports our customer with a range of services, warehousing and inventory management. We deliver a value-added procurement service that maximises performance and availability by handling the receipt, storage, issuing, and delivery of parts. We leverage big data and analytics to develop the most effective maintenance forecasts and planning schedules.

SERVICES
RECEIVE, STORAGE AND ISSUE OF SPARES AND REPAIRABLES
ORDER FULFILMENT AND DISTRIBUTION
INVENTORY CONTROL
DEMAND ANALYSIS AND REPORTING
PRESERVATION AND PACKAGING
CATALOGUING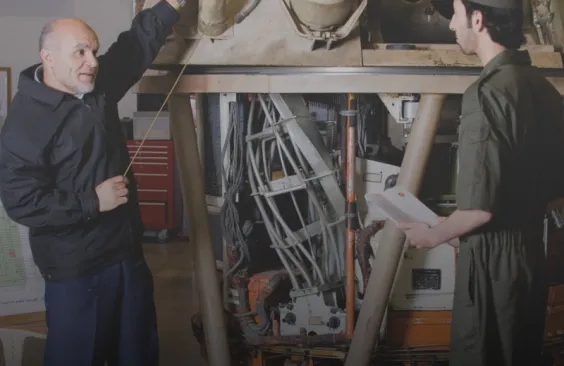 AL TAIF's technical training capabilities complement our MRO and related services by ensuring that all operators have a comprehensive understanding of both legacy and new technologies and assets. We provide highly skilled and experienced technical training staff, flexible training delivery methods, on-site training material publications and specialised training facilities
SERVICES
TAILORED CURRICULUMS BUILT THROUGH TRAINING NEEDS ANALYSIS (TNA)
SYSTEMS APPROACH TO TRAINING (SAT)
MECHANICAL, ELECTRICAL-ELECTRONICS AND ALLIED TRADE TRAINING
TRANSFER OF TECHNICAL SKILLS TO CUSTOMER PERSONNEL
VIRTUAL REALITY AND AUGMENTED REALITY TRAINING
INSTRUCTOR CERTIFICATION COURSES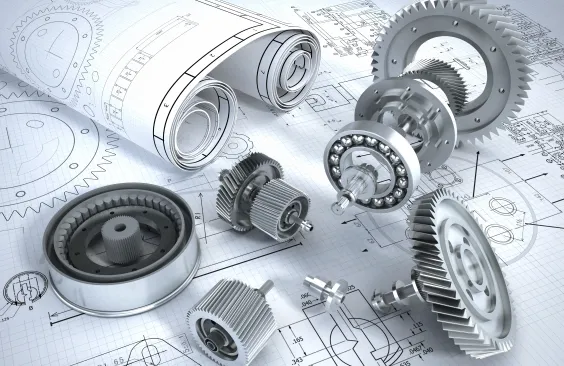 We provide engineering solutions, upgrades, modernisation, and technology integration across a wide range of defense platforms and systems. We create innovative solutions that strengthen customer capabilities and manufacture spare parts and components.
Capabilities include fabrication, materials testing and calibration, as well as mechanical design, simulation, reverse engineering, and electrical and system integration
SERVICES:
FAILURE ANALYSIS
SPECTROSCOPY
NON-DESTRUCTIVE TESTING (NDT)
METALLOGRAPHIC EXAMINATION
OIL ANALYSIS
CORROSION TESTS
POLYMER IDENTIFICATION AND THERMAL ANALYSIS
MATERIAL TESTING LABORATORY:       
Operated according to global best practice, our Materials Testing Laboratory provides critical assessment of parts and components in areas such as material characteristics, properties, structures and composition against specified criteria and intended application
FABRICATION WORKSHOP:       
Our capabilities include fabricating customised products and parts using materials such as mild steel, aluminium, stainless steel, and brass. The fabrication workshop has five main areas:
MACHINING
SHEET METAL WORK
WELDING
CAR MODIFICATION
FOUNDRY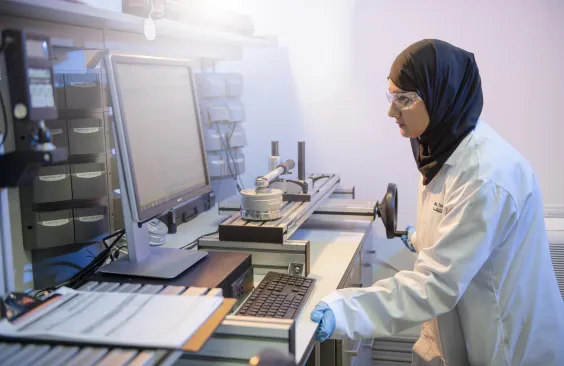 Our state-of-the-art calibration laboratory is a trusted and respected calibration services that supports the UAE Armed Forces in assuring and maintaining the quality of its monitoring and measuring equipment.